AAEPC Mix & Mingle
Date:
Tuesday, December 6, 2022
Location:
Amarillo Club 31st Floor
Registered for this event? Login now to view additional event details.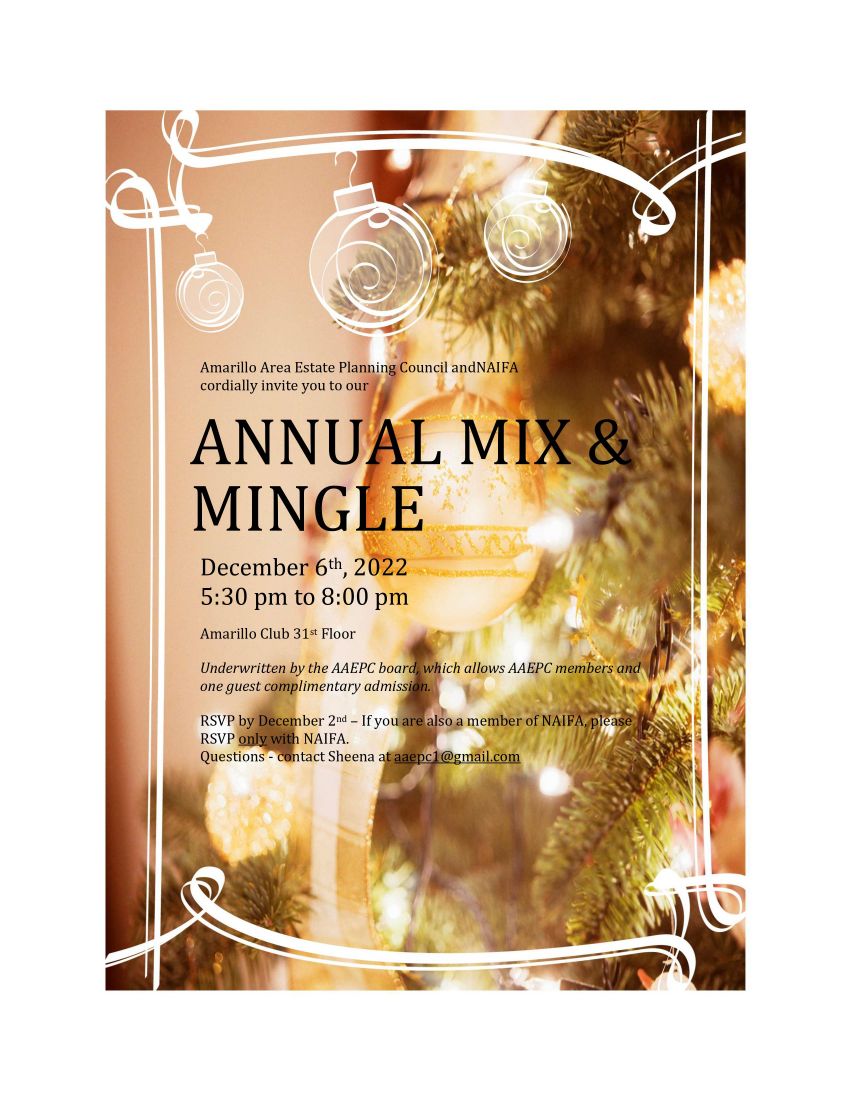 Our Mix & Mingle is being graciously hosted by NAIFA and our Board of Directors:
Leah Davis Johnny Terra Chris Jones Preston Branch
Lesly Bosch Annen Beau Cross Ronda Smith Steve Martinez
Merline Kurian John Denton Gayle Ray Ashby Dawson
Hunter Vagrosky Ryan Collins Joe Hinton
If you are a member of both organizations, please only RSVP with NAIFA for the event.